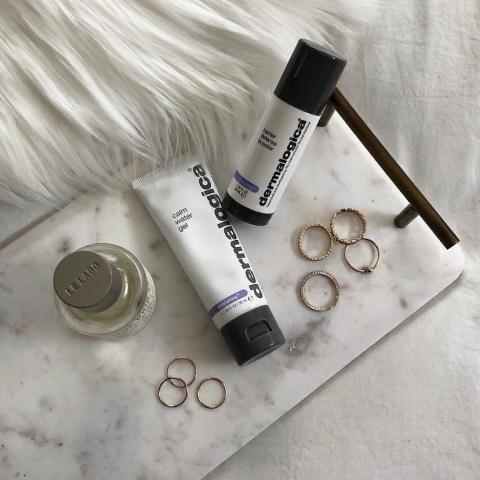 We have something NEW from Dermalogica: not one but TWO new products to combat sensitive & dry skin.
Say goodbye to sensitive skin, and HELLO to Calm Water Gel AND Barrier Defense Booster!
Calm Water Gel is a weightless water-gel formula moisturizer with hydrating Apple Fruit and Cactus Pear extracts that lock in moisture and defend sensitive skin against dryness. This product uses dual hyaluronicacid (instead of oil) to bring hydration deeper to the skin and lock in moisture without irritating already sensitized skin.
Barrier Defense Booster is a concentrated oil that soothes, nourishes & moisturizes to restore balance to sensitive skin. This new product stops irritation at its source, by reinforcing the skin's protective barrier which prevents irritants from coming in contact with the skin! (Which means less stinging, pain, redness & flushing)
Use these together OR individually for the ultimate custom sensitive skin regimen!
And make sure to enter to WIN both of these products this month on spa nijoli & salon Facebook and Instagram pages! Good luck everyone and cheers to healthy, happy skin!