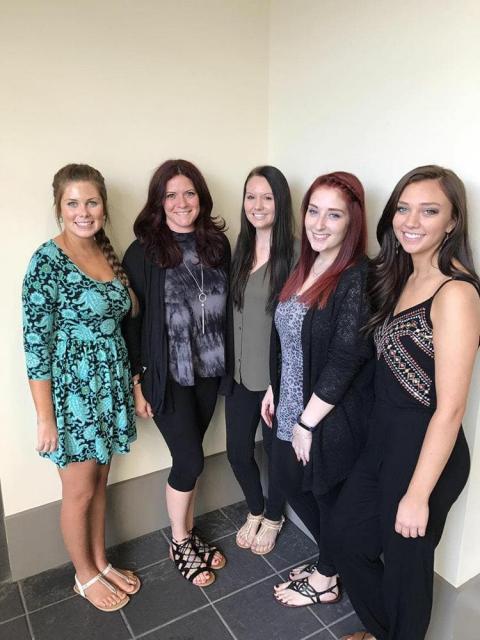 Meet our newest members of the nijoli family!
From left to right: Paige, Cori, Sara, Morgan, and Emily
Sara is our newest Front Desk Coordinator:
Morgan is our newest Stylist:
And we are lucky enough to have found 3 new Junior Stylists!
Paige, Junior Stylist:
Cori, Junior Stylist:
and Emily, Junior Stylist: 
We're so glad to be expanding our team with such sweet and talented people! Keep your eyes peeled for hair pictures from our new stylists coming very soon :) Don't forget to visit us on Instagram and Facebook for the latest spa nijoli updates!