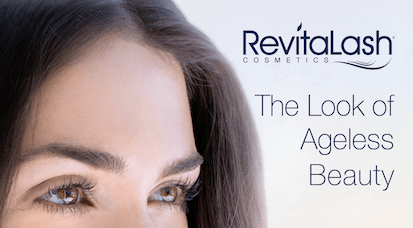 Introducing RevitaLash! This product conditions the eyelashes keeping them soft, luxurious and healthy-looking. RevitaLash® Advanced enhances your natural lashes, making them look amazing! It uses breakthrough cosmetic technology to reduce the visual signs of eyelash aging and stress. Their proven formula combines potent antioxidants and amino acids to create the impression of ICONIC natural lashes.
Features and benefits: 
- Conditions the eyelashes to help protect from brittleness and breakage. 
- Helps improve flexibility, moisture and shine. 
- Helps defend eyelashes from daily aggressors. 
- Enhances the appearance of beautiful, more luxurious eyelashes. 
- High impact BioPeptin Complex™, peptides and botanicals saturate the lashes with moisture, keeping them soft, luxurious and healthy-looking.
In a study:
- 98% of users reported improved lash appearance.
- 98% of users reported healthier-looking lashes.
- 98% of users reported stronger lashes.
How to use Revitalash: 
Once a day, apply a thin line of Revitalash to clean, dry eyelashes above the level of the skin. One brush stroke is enough! You only need one thin stroke above each eye daily to beautify your natural lashes :)
For best results, use consistently. Be sure to let it completely dry before applying makeup. If using a makeup remover, be sure to wash off ALL residue before applying Revitalash. And remember, there's no added benefit to using it more than once per day! 
To learn more about Revitalash, or to consult with one of our experienced skin therapists, give us a call at 978 682 9772. We're here 7 days a week!