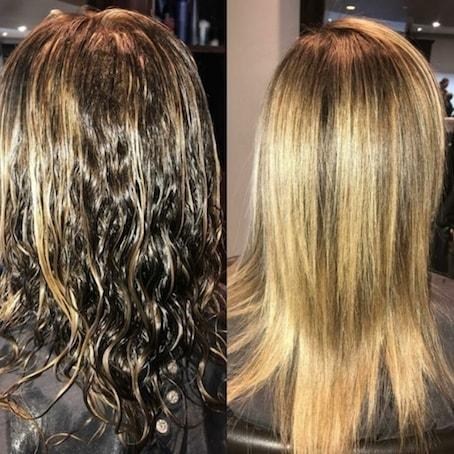 We could not wait to show you this keratin treatment done by Jessica Bosse!
Keratin Complex Smoothing Therapy is a in-salon service that makes your hair smooth and shiny without permanently changing the structure of your hair. The treatment seals a highly concentrated keratin inside the hair structure to repair damage from the inside out.
Flat iron and chemical straighteners have the potential to break protein bonds within the hair's structure, which is what causes strands to reform into a permanently straight shape. This is why we love Keratin Complex's Smoothing Therapy treatment— people with ALL hair types can enjoy the versatility of smoother, healthier-looking hair that can be styled wavy OR straight! And if your hair is textured or curly, it will bounce back!
Our talented stylist Jessica Bosse recently did a Keratin treatment and it came out amazing!
For more information about our Keratin treatment, give our front desk a call at 978 682 9772! We're here on New Year's Eve until 4pm. Happy New Year, We'll see you in 2018!